We were pleased to have 
Heath Wright of the band Ricochet
for the June 2014 SongRiders Live event at the Conway Country Club.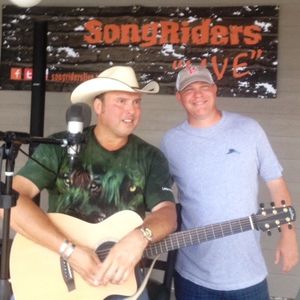 In true Heath Wright style "he brought the goods"!  His world-class vocals and musicianship were a huge hit with everyone who attended.
Since the show, and with sponsor Ethos Guitar Straps, Heath and Ethos Films released a new video performance of the song
"Don't Ask Me How I Know"
written by Brett Jones, Bobby Pinson and Bart Butler.  
The song debuted in 2005 at #50 on Billboard Hot 100 by Bobby Pinson on his album titled,
Man Like Me
.  It was his first single from that album and rose to #16 on Billboard's Hot Country Songs.
The lyrics explore some simple life-lessons-learned and offer the listener advice from an honest, experienced point of view.  When you have a second, check out the new video
here
and leave a thumb's up!